About CEEHI
The Center of Excellence for Exposure Health Informatics (CEEHI) is a multi-disciplinary center co-led by Nursing Informatics and Biomedical Informatics faculty and collaborators.
The Center of Excellence for Exposure Health Informatics (CEEHI) was formally established by the University of Utah in September 2019. We pronounce it "See High", a not so subtle reference to being able to see our lovely mountains.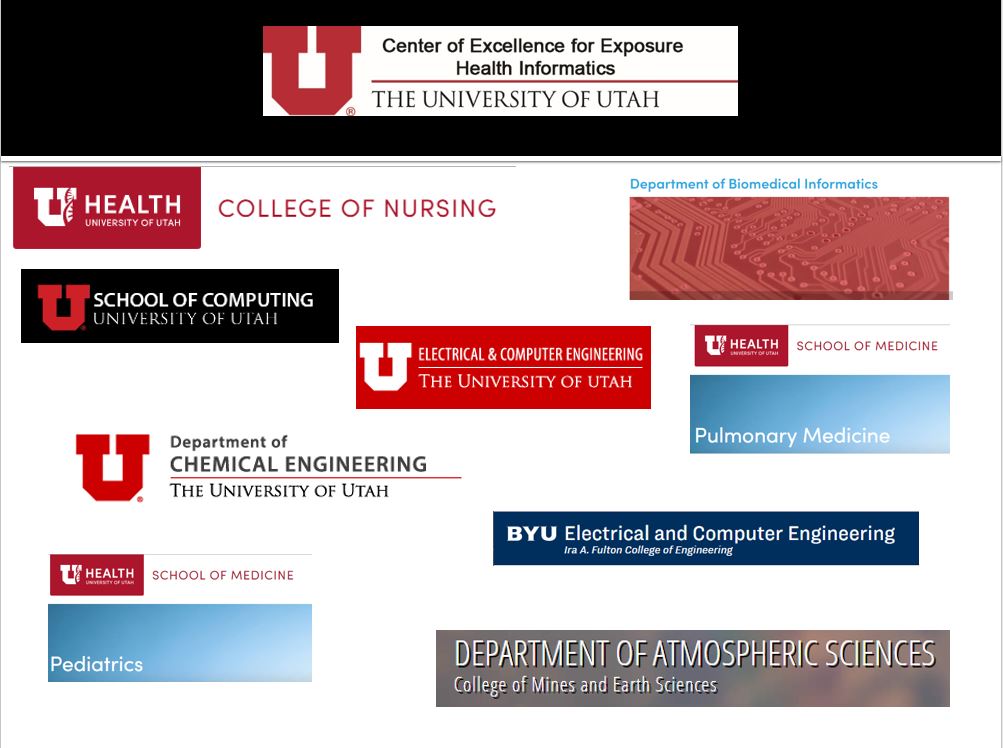 The Exposure Health Informatics Ecosystem, originally developed as the Utah PRISMS Informatics Ecosystem, was the result of a unique collaboration and high levels of synergy between interdisciplinary investigators. The CEEHI will allow faculty to continue collaborations investigating the effects of the environment on health, and extend collaboration to additional investigators and students, serving as the focal point for an expanding portfolio of research and training activities.
Through these collaborative efforts, the center will continue the investigation and development of state-of-the-art informatics methods for exposure/environmental health research. Members meet monthly to present research findings and discuss new research directions.
Mission & Vision
Our mission is to foster and facilitate the next generation of exposure health research through use and development of novel informatics methods and solutions.
Our vision is to develop interprofessional teams of researchers (and families) integrating genetic, environmental, behavioral, person-generated, and clinical information to advance precision health and health care transformation.
Members
As of  November 5 2019, the CEEHI leadership board is as follows:
Kathy Sward & Julio Facelli, Co-Directors.
Scott Collingwood: Associate Director for Outreach.
Ram Gouripeddi and Chris Reilly: Associate Directors for Research
Kerry Kelly and Catherine Staes: Associate Directors for Student Involvement
Mollie Cummins: Membership Committee chair
To read more about our founding members, please click here.
To learn more about our members and how to join, please click here.